Manage Projects
Click Account > Admin in the top right of featurelow
Select the projects Tab
Create a new project​
Click the 'New Project +' button next to the projects tab.
Enter a name and a unique key to identify the project. The key must be a short 5 letter code with no special characters.
Click Create Project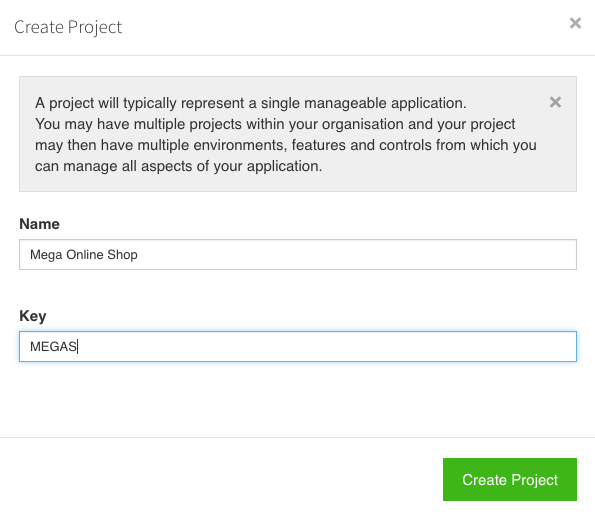 A new project will be created with some useful default including two environments and an example feature.
Edit project settings​
Click the 'update project' link in the tab of the project you wish to edit.
Click the update project button to save your changes.
Delete a project​
In the projects tab, click the 'Delete Project' button.
danger
Delete a project with care. Deleting a project is unrecoverable and will cause any applications using the project in all environments to drop to failover values.